OUR MISSION IS SIMPLE – TO INSPIRE ONE ANOTHER WITH UNCONDITIONAL LOVE TO BE HEALTHY , WEALTHY & WISE.
ATMA GNANA TRUST.
ATMA GNANA YOGA (AGY) is a simple ,practical and holistic family program . It is a ten day program of one & half hours duration each day consisting of Pranayama ,Food habits, Art of living principles, Meditation and simple physical exercises. Atma Gnana Trust was established in 1989 and we have Centres in all over Chennai city. Anyone above 12 years is eligible and there is no upper age limit. Over 40000 people from all walks of life have benefitted from this programme
GURUJI. Shri. T.S. Narayanan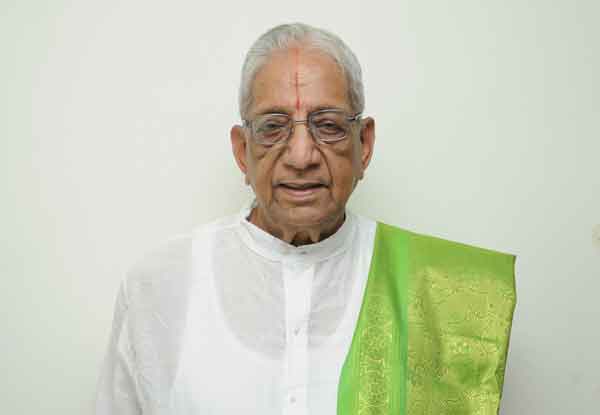 Name
Mob / Land Nos
T.S. Narayanan
9884096457 / 24996457
Mr.S.M.Kumar

Chief Class Coordinator

9840940804
Mrs.Lakshmi Mony
9444468360 / 26153147
Mrs. Devaki Rajagopalan
9840257303 / 24893109
V.Rajaraman
9789016935 / 24481935
Mr.N.Sridharan
9444973799 / 23770219
Yogarathna CRS Raghavan & Ms.Puspa
9962753892
Mr.Y.Venkataraman (Y.V.)
9444214899 / 24850489
AG.Thangapandian, Auditor
9444035066
Guruji Speaks
Dear Meditators
Although 12 centuries have elapsed since the incarnation ofAdiShankara , his advice has relevance even today for all of us. He emphasized that the purpose of birth is to learn how not to be reborn. He said the seed for the Tree of Moksha ( Liberation) is " Atma Jnana " ( Self Realisation) and its proper use. Psychic imprints caused by tragedies, comedies, traumatic shocks due to loss of dear ones & possessions in numerous births , need to be cleansed through Spiritual Practices. Attachment to untruth should wither away by practicing Meditation.Read More..
The Healer within : Drugless therapy through
Atma Gnana Yoga
Stress and side effects of modern drugs are probably the twin causes of a large percentage of ailments today.
Read more »
An advanced residential program called the
Bhava Samadhi Training (BST)
is offered for three  days in a congenial environment cut away from the dust and din of city life.
Read more »
Atma Gnana Yoga (AGY) classes are conducted for 10 days beginning on alternate
AGY SCHEDULE
The first tenet of yoga is daily practice till the ethics become a part of life. One has to believe and pursue a categorized course of training from anuvrata to mahavrata and subject oneself to a series of lessons in positive and negative principles, the observances (niyama) and the restraints (yama).
Recent FAQ
From the Blog
Newsletter

ATMA GNANA YOGA (Since 1989) is a simple , practical & holistic family programme. It consists of PRANAYAMA,  FOOD HABITS, ART OF LIVING & MEDITATION.It is a  10-day programme 11⁄2hrs. each day . Click the Newsletter to know Class/Programme Details.

Newsletter