ATMA GNANA YOGA (AGY) is a simple ,practical and holistic family program . It is a ten day program of one & half hours duration each day consisting of Pranayama ,Food habits, Art of living principles, Meditation and simple physical exercises. Atma Gnana Trust was established in 1989 and we have Centres in all over Chennai city. Anyone above 12 years is eligible and there is no upper age limit. Over 40000 people from all walks of life have benefitted from this programme
GURUJI. Shri. T.S. Narayanan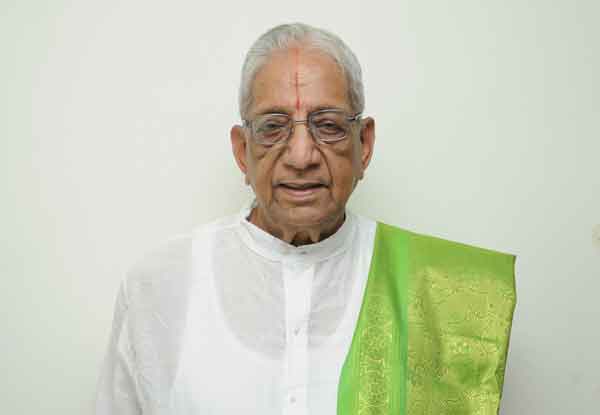 | Mobile Nos | Landline Nos |
| --- | --- |
| 9884096457 | 044 24996457 |
| 9840940804 | —- |
| 9444468360 | 044 26153147 |
| 9840257303 | 044 24893109 |
| 9789016935 | 044 24481935 |
| 9444973799 | 044 23770219 |
| 9962753892 | — |
| 9486066790 | — |
Guruji Speaks
Dear Meditators
Majority of us agree that " thoughts" are the greatest hurdle in meditation. It is said that approximately 60000 thoughts appear in our mind in a day. Tidal waves of stray thoughts can rock your boat of quiet mind disrupting your meditation. You are overpowered by stray thoughts. There is no mind without thoughts. Thoughts are a product of the conditioned mind. Meditation is about transcending the conditioned mind. The cause of the conditioned mind is Read More..
The Healer within : Drugless therapy through
Atma Gnana Yoga
Stress and side effects of modern drugs are probably the twin causes of a large percentage of ailments today.
Read more »
An advanced residential program called the
Bhava Samadhi Training (BST)
is offered for three and a half days in a congenial environment cut away from the dust and din of city life.
Read more »
Events List
10Days 1 1/2 Hours Programme...

August 1 @ 8:00 am

-

August 10 @ 5:00 pm

UTC+0
View All Events
Atma Gnana Yoga (AGY) classes are conducted for 10 days beginning on alternate
AGY SCHEDULE
The first tenet of yoga is daily practice till the ethics become a part of life. One has to believe and pursue a categorized course of training from anuvrata to mahavrata and subject oneself to a series of lessons in positive and negative principles, the observances (niyama) and the restraints (yama).
Recent FAQ
From the Blog
Newsletter

ATMA GNANA YOGA (Since 1989) is a simple , practical & holistic family programme. It consists of PRANAYAMA,  FOOD HABITS, ART OF LIVING & MEDITATION.It is a  10-day programme 11⁄2hrs. each day . Click the Newsletter to know Class/Programme Details.

Newsletter